Psychoeducational Assessment, Psychological Assessment & Psychological Consultation Services for Children (Age 6-12 years), Adolescents and Young Adults.
Neurodevelopmental Disorders including: Specific Learning Disorders (e.g., Learning Disabilities such as Dyslexia, Dysgaphia and Dyscalculia), Intellectual Disabilities, Autism Spectrum Disorders, ADHD, Communication Disorders and Motor Disorders, as well as Anxiety Disorders, Depressive Disorders, Obsessive-Compulsive and Related Disorders, Disruptive, Impulse-Control and Conduct Disorders, and Learning Styles & Gifted Ability.
Do you believe in word magic?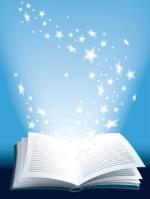 Dan Kehoe, Psychologist
Helping Children, Youth, Young Adults and
Families Live Life Fully
Phone: (613) 875-4919
E-Mail: kehoepsychology@gmail.com
Psychoeducational assessment
Psychological assessment
Psychological consultation
Gifted assessment