Psychological/Psychoeducational Assessments
Below is a more detailed explanation about the assessment process you (young adult) or your child/adolescent will need to complete to ensure a comprehensive psychoeducational/psychological assessment. My main priorty is to ensure a safe, fun and welcoming assessment session with valid and reliable results and a comprehensive and useful assessment report.
The psychological/psychoeducaAnd tional assessments I complete are designed to identify unique learning profiles and learning strengths/weaknesses. Also investigated are underlying psychological processes relevant to academic learning. These include psychological processes such as working memory, short-term memory, long-term recall, processing speed, phonological processing and recall, orthographical processing, morphological processing, semantic processing, syntaxic processing, visual-motor integration, sound-symbol association, verbal fluency, rapid automatic naming skills, memory and attention, visual-motor-spatial skills, executive functions such as planning, organizing, flexibility, initiating, working memory, attending, and self-monitoring, as well as higher-order processing skills such as verbal and nonverbal thinking and reasoning skills and fluid reasoning.
In addition, academic achievement skills in reading, writing, and mathematics are thoroughly evaluated and information about executive functioning, behaviour and social-emotional functioning is investigated, if needed. I use a cross-battery approach to assessment, which means I only use the parts of assessment measures relevant to helping me understand how a client learns, what's working, what's not working and what needs to be done to generate a success plan.
As a parent, you know your child/adolescent best and therefore can provide valuable insight into his/her learning needs, emotional needs and personal needs. I try as much as possible to incorporate this information and design my evaluations to address your specific concerns and answer your important questions. I hope to provide you with as much information as possible about the underlying causes of your child/adolescent's learning challenges, as well as a diagnosis if needed. Towards this end, I invite you to be a healthy skeptic; don't accept what I say just because I say so, ask me for the evidence needed to support my conclusions. If something I say doesn't sit right, then I need to know this to re-evaluate my findings. I rely heavily on parent intuition, and when the data aligns with your intuitive wisdom, then I know I'm on the right path.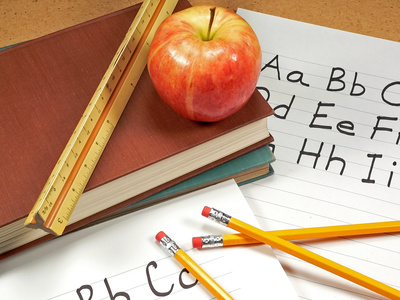 If your child is having difficulty with reading, I will administer individual, standardized tests and gather additional information, such as questionnaires and rating scales, to determine if these difficulties are due to problems with processing and recalling letter sounds (phonological processing and recall), problems processing and recalling letter shapes and word forms (orthographic coding skills), difficulty connecting letter sounds with letter shapes (sound-symbol association skills), slow reading speed (reading fluency), difficulty understanding deeper word parts (morphological processing), difficulty understanding word meaning (semantic processing), difficulty understanding sentence structure (syntax processing), insufficient vocabulary knowledge, poor comprehension, or attention/memory/executive functioning challenges.
Approximately 20% of children have reading challenges and about 5% to 10% of them have one of four dyslexia subtypes, which involves problems with automatic word identification, automatic word decoding/spelling and possibly language comprehension deficits. (Please refer to my artical entitled 'Dyslexia Unmasked' at the Forms tab for more detail).
In families where parents are separated or divorced, I require written consent from both parents before I can assess a minor child, unless a legal document is provided indicating one parent has sole custody. I encourage both parents, whenever possible, to be involved in the assessment process, as this usually favours your child/adolescent's best interests.

Clients refer to persons undergoing assessment. If the client is under age 18 years, then parental consent is required to complete the assessment and the parent receives the written report. Clients aged 18 years or older must provide assessment consent and provide consent for their parents to receive the written assessment report.
There are seven assessment steps:
Questionnaire and Rating Scales
After contacting my office (613-875-4919), I'll ask you to download the following document attachments from my website by electronic mail: Consent for Psychological Services Form, Fillable Parent Information Form, COVID-19 Form and Fillable Teacher Information Survey. Please bring these completed forms, as well as copies of report cards and individual education plans (IEP's) issued within the past two years, to our first session.
Initial Session (2-3 hours)
After completing initial introductions, I'll complete an "ice-breaking" interview with your child/adolescent to learn more about academic and non-academic interests and explain the assessment process in "youth-friendly" terms. My goal here is to establish great rapport and create an enjoyable atmosphere so your child/adolescent will feel at ease and be able to put forth optimal effort. Children, adolescents and young adults always perform best when they enjoy what they are doing, and I always strive to make the assessment process as enjoyable as possible. Following this, I will review relevant background information with you and recommend the type of evaluation required.
I will then invite your child/adolescent to begin the assessment activities and hopefully create a warm, genuine and safe atmosphere. My goal here is to establish a positive assessment relationship and do whatever I can to assist in achieving valid assessment results.
Assessment Sessions (2-3 hours)
After the initial assessment session, I will book a follow-up session and, if needed, a third session. Please know that the length of each assessment session is determined by your child/adolescent's ability to sustain attention, effort, and cooperation during the testing. So, for example, if we book a 2-hour session and your child/adolescent is only able to sustain attention and effort for 1 hour, then I will re-schedule another appointment and only charge a 1-hour fee.
Test Scoring and Analysis (2 hours)
Next, I score the protocols, integrate the test results with background information, rating scale and questionnaire information and look for patterns and consistencies within these multiple sources of information to develop a learning/psychological profile and recommend appropriate and practical interventions.
Feedback Session (1-1.5 hours)
At the conclusion of the testing sessions, I will schedule a feedback session (in-person or virtual) to clearly explain the information obtained during the assessment procedure and answer, as best as I can, your very important questions. Please know that I will provide you with much information at this session, and I encourage you to ask as many questions as needed for clarification whenever anything is unclear. Older children and adolescents are welcome to attend the in-session or virtual feedback meeting. Adolescents aged 18 years and older are invited to attend the feedback session, but must provide informed consent for me to share the results with parents.
Report Writing (5.5 hours)
I will send you a comprehensive draft psychological assessment report of the findings and recommendations by e-mail before our feedback session to provide you with time to process the assessment report information. I'm happy to provide a brief summary of the test scores before then if these are necessary to permit your child/adolescent to receive immediate services in the school setting, or to receive services from another professional.
Follow-Up Services
I'm available, on occasion, to attend school case conference meetings. I'm also happy to provide, at no charge, a brief telephone consultation with school staff to discuss assessment results and assist in achieving realistic outcomes for your child/adolescent.